Class Rooms
A classroom or schoolroom is a room in which classes are held. Classrooms are found in educational institutions of all kinds, from preschools to universities, and may also be found in other places where education or training is provided, such as corporations and religious and humanitarian organizations. The classroom attempts to provide a space where learning can take place uninterrupted by outside distractions.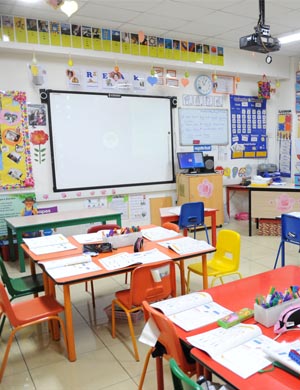 Library
A library is a collection of sources of information and similar resources, made accessible to a defined community for reference or borrowing. It provides physical or digital access to material, and may be a physical building or room, or a virtual space, or both.A library's collection can include
Play Ground
A playground, playpark, or play area is a place with a specific design to allow children to play there. It may be indoors but is typically outdoors (where it may be called a tot lot in some regions). While a playground is usually designed for children, some playgrounds are designed for other age groups. Berlin's Preußenpark for example is designed for senior adults age 70 or higher. It is possible for a playground to exclude children if they are below the required age for entrance.
Transportation
School Bus Transportation BPS provides yellow bus service to 300 students on more than 3 school buses every day. We offer service to IMS students